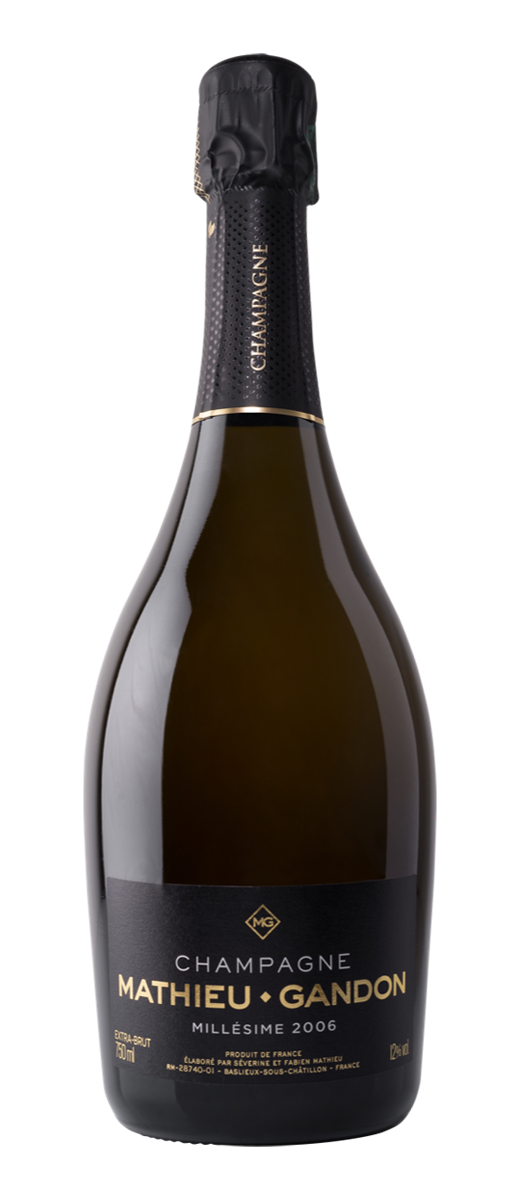 A very original style for a gastronomic Champagne, both mineral and structured.
This Blanc de Blanc Vintage 2006 gives at mouth an intensity and tonicity telling about the wines vinified and ageing in young oak barrels, preserving a spectacular vivacity.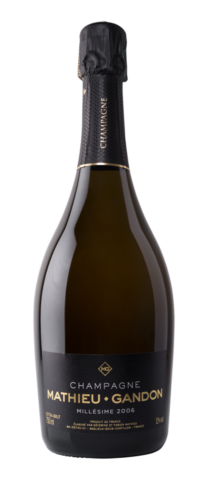 Blending

Made with 100% of Chardonnay

Harvest

100% Harvest 2006.

Ageing

Bottled in May 2009.

Dosage

Extra-Brut 3,5 g/l.
Tasting
Millésime 2006
Aspect
The golden yellow hue marked with intense green glints telling its vigor. The bubbles are fine and lively producing a beautiful brightness and forming a complete ring of foam to the surface.
Nose
Mature with a well affirmed style
The first nose is precise and amazing. Cooked pear, lys, honey and almond set the tone on a smoked background. After ventilation, the expression widen on shortbread biscuits, roots, beeswax… but retains all its freshness with a hint of citrus fruits and orgeat.
Mouth
The attack is frank. The wine is taut with a light tonic sensation. The bubbles bring a kind of fluidity. In the second mouth, the beautiful livelyness and the light tannins are still more felt. The set is tight and firm. Great minerality, purity feeling
The finale is sharp, long (8 seconds) and tasty (acidity, tannins, salt). This cuvee is best tasted in a curved flute around 12°C. To go with the wine minerality and its dense structure, serve with firm textures : grilled bar fish, red mullet, monkfish, thuna, iberic ham and aged cheeses like parmeggiano, comté and gouda will be best partners.