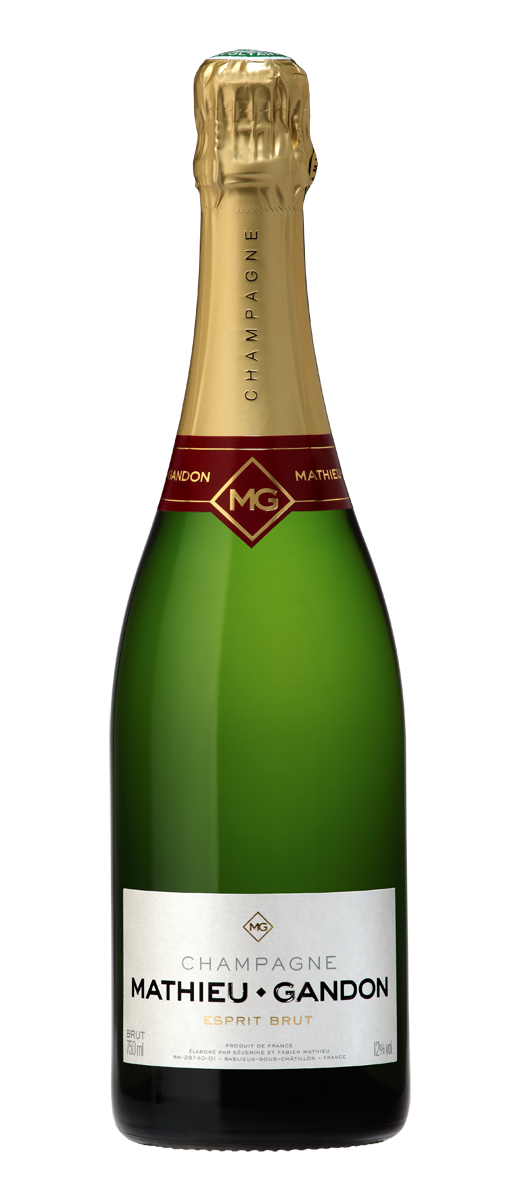 It is a very well-balanced cuvee, with frank, clean and elegant expression. This fine and fresh wine will be perfect for the aperitif.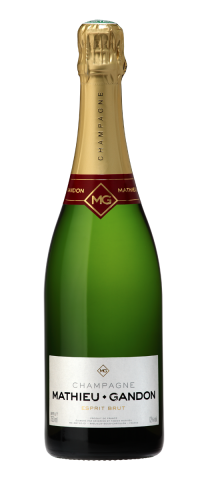 Blending

Made with 1/3 of Chardonnay, 1/3 of Pinot Noir and 1/3 of Pinot Meunier.

Harvest

Made with 90% of the harvest 2018 and 10% of the harvest 2016.

Ageing

Bottled in May 2019.

Dosage

Brut (7 g/l).
Tasting
Esprit Brut
Aspect
Classic straw-yellow hue, champagne-coloured. The bubbles are creamy, extremely tiny and form splendid white foam we call "cordon". The visual presentation is classic and noble.
Nose
The first nose, with good intensity, expresses the freshness of the wine: you can perceive primary notes of citrus fruits, white flowers and honey. After ten minutes in the flute, the wine is still strong, as well as the bubbles. Aromas of pear and pastry cream come to complete the expression. Delicacy and potential are the keywords that characterize this wine. It is a wine which will be more complex in some weeks. This feeling is confirmed by the great aroma stability after twenty minutes in the glass.
Mouth
We slowly enter into the gustatory phase. The freshness is obvious, but the bubbles are incorporated into the wine and the dosage enhances the wine agreeably. Then, when the wine heats with the air, the vinosity sets up.
The finish is quite lingering (about 6 seconds), firm and quite robust. As an aromatic finish, it reveals aromas of sponge biscuits and ends on a calcareous note with a touch of refreshing bitterness.
This cuvee is best served at 10°C of temperature in a flared glass. It will be perfect for your cocktail buffets, savoury choux pastries, cooked cheeses, quenelles, pasta…