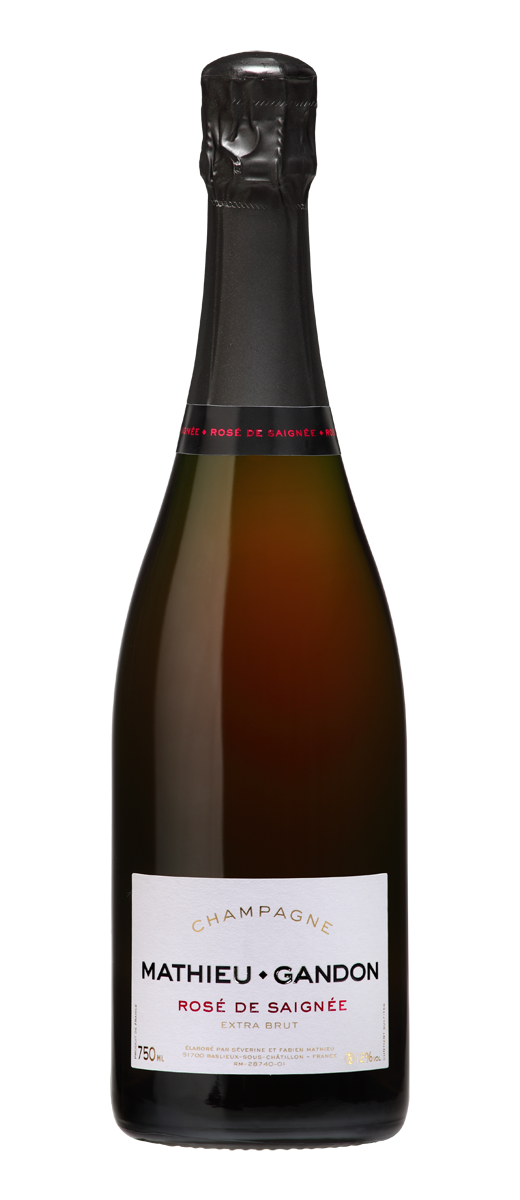 Amazing, different from the Champagne standards, this Rosé cuvée surprises by its colour, its aromatic richness, its tannic structure and its vinosity. Its expression makes reference to red wines and this will certainly intrigue the best connoisseurs of Champagne wines.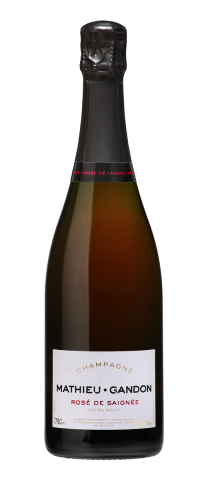 Blending

100% of Pinot Meunier (one unique plot planted in 1959). No malolactic fermentation, no filtration.

Harvest

Harvest 2019.

Ageing

Bottling in May 2020.

Dosage

Extra Brut (4 g/l).
Tasting
Rosé de saignée
Aspect
The colour is exceptional. With a deep ruby hue, its depth and blue hints are surprising. Bubbles are quite calm and create a light « cordon » on the rich and appetizing visual presentation.
Nose
The first olfactory feeling is marked by pure aromas of grenadine. Then, the expression offers a wonderful mix of red fruits: candied cherries, macerated raspberries, blackcurrant jam… This deep feeling gradually progresses to floral notes such as rose or peony. After having been aerated during more than ten minutes, this wine keeps its qualities and when the carbon dioxide has disappeared, enjoyable flavours of cherry candies and of young Burgundy red wine appear. The nose is rich and amazing, different from the classic Champagne. The expression is young and very vivid.
Mouth
The entry is firm. Bubbles, together with a biting acidity set the pace. More rapidly you will be overcome with the intensity of the wine structure. Not very fat and moderately dosed, the wine then opens up and becomes rather full-bodied in the middle of the mouth. The richness of alcohol expresses itself and gives a strong feeling of vinosity. The finish is long lasting (5 to 6 seconds) and reveals certain minerality. Aromas of strawberry go together with tannins to extend the feeling given by the tasting.